News
10/31/06
Chuck Treece in the new issue of Paying in Pain Magazine!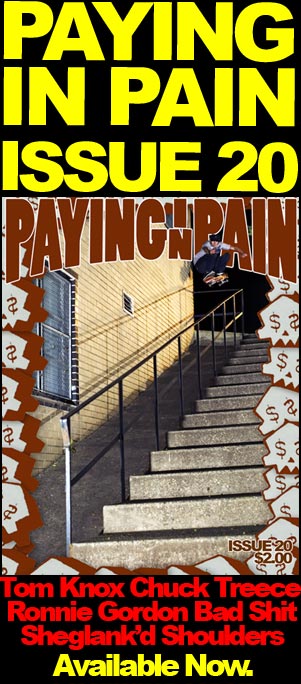 10/11/06
Sorry for the lack of updates! Lots of things going on with our little company right now. The biggest event is the release of our Chuck Treece/McRad Pro Model!
High quality, American made wood in a new school shape with more killer graphics by Squindo. It comes in two sizes: 7 7/8 and 8.5 inches wide. All come packaged with McRad's "Absence of Sanity" CD that you can rock while sessioning!
Email us or hit up one of our retailers to get yours!
More news coming soon, as well as a complete renovation of our website.